Our leadership team brings 200+ years combined in international trade compliance experience. We understand trade compliance and our leadership team continues to innovate by bringing new tools and systems to market that help eliminate the trade compliance challenges of our clients.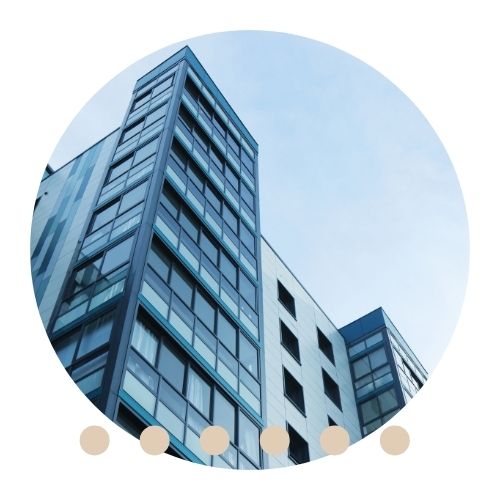 Steve has over 30 years of customs experience and is the President of FOCUS Business Solutions, Inc. Steve's vision when starting FOCUS was to create a customs management firm that offers great service at a fair price, which FOCUS has successfully being doing for many years. Steve held a management position at one of the larger customs brokers in the U.S. and later became the Customs and Compliance Manager for a major tier-one supplier to the automotive industry.He was also employed as a Customs Administrator for a global automotive OEM.In addition, he has held numerous positions in various trade organizations and is a licensed customhouse broker.
Andy is a Vice President of FOCUS Business Solutions, Inc. and has over 25 years of customs and international trade industry experience. Andy assists customers in being compliant with customs laws and regulations while taking advantage of the various free trade agreements the United States has with other countries. Andy is uniquely skilled at bringing together processes, systems, and data to automate and manage compliant programs for his clients. Andy has held management positions with an Automotive OEM and Big 8 Accounting Firm.He is a licensed customhouse broker and a CPA.
Jim has more than 30 years of industry experience. He acquired his industry experience while working at FOCUS for the past several years, as a Partner at a Big 4 accounting firm in their customs & duties practice, and with an Automotive OEM in their global customs department. Jim's favorite activities are spending fun times with his family, playing golf, cycling, and fishing
Bill is a licensed customs broker with over 25 years of customs experience. Bill works with large multi-national companies managing their import and other customs compliance and operational needs. Bill leads new client transitions from a projectand client relationship management perspective, to ensure a smooth and successful transition for our clients to the FOCUS systems and processes. Prior to joining FOCUS, Bill held the position of Classification and Customs Manager for a global retailer where he was responsible for a large range of commodities i.e., wearing apparel to hardware.Bill has also held management positions at several global licensed brokerage and logistics firms.
Kathy is a licensed customhouse broker with over 30 years of industry experience. Kathy is a Director responsible for client relationship management and operations. Kathy has extensive experience working with clients to manage their import and FTA needs, project managing critical aspects of customs & FTA operations, as well as successfully managing staff to meet our clients needs. Prior to joining the FOCUS team, Kathy held various management positions at several global licensed brokerage and logistics firms.
Dave is a licensed customhouse broker with over 30 years experience in the customs and international trade industries. Dave specializes in managing large and mid size clients with complex compliance programs. Dave is particularly knowledgeable in the key areas of customs compliance laws and regulations that impact importers. He has worked as a customhouse broker, an import specialist for U.S. Customs, and as a customs specialist for an automotive OEM and a Tier 1 automotive supplier.
Austin is a licensed customs broker with over 10 years experience in the customs industry. During his time with FOCUS he has served in various capacities, including nearly 5 years on-site at Tier 1 Automotive suppliers. While on-site he worked directly with senior Customs managers and corporate personnel. Austin has managed various customs processes (Value/NAFTA Reconciliation, Drawback, US/CA HTS classification, ISA broker compliance testing, and FTA duty avoidance) and developed databases to support/automate these processes. Austin is responsible for supporting numerous clients with special projects and has provided assistance to those undergoing US Customs audit, preparing Prior Disclosures, and assessing companies' overall internal controls for customs compliance. He is also tasked with overseeing new system development and launch.
Joshua Duerr is a Manager of Business Development responsible for strategic management and marketing activities. Josh has been in theCustoms Compliance industry since 2008 and is a Licensed Customs Broker.Josh started at FOCUS in 2012 as an Account Representative but quickly moved toan Account Manager where he was responsible for day to day tasks for up to 15 different clients. Josh proudly holds a BS in Business Management from KetteringUniversity.
Tracy is a licensed customs broker with over 20 years of experience in the customs industry. She also is a certified U.S. Export Compliance Officer. With her time at FOCUS she has handled various customs processes including HTS classification for multiple countries, assigning schedule B if necessary and ECCN's to export shipments, free trade qualification, and entry review of both import and export shipments. She has previous experience working at a Customs Broker, running the FTZ processes for a client and handling freight forwarding.